Serving Southern California
Since 1991
Your partner in landscaping success
EXPERT TEAMS
Our professional crews have years of experience in every facet of landscape care, including design, installation, irrigation, maintenance, and tree service. Even for difficult or unique jobs, we can handle it.
UNPARALLELED SERVICE
We've been providing top-notch service to Southern California since 1991, and we know what it takes to earn - and keep - your business. Your property may have changing needs, but we stay on top of it.
RAPID RESPONSE
We all know that when it comes to landscaping, things happen.That's why we quickly take care of our customers' urgent calls. Because in an emergency situation, every second counts.
Commercial & Residential Landscapers in Torrance, CA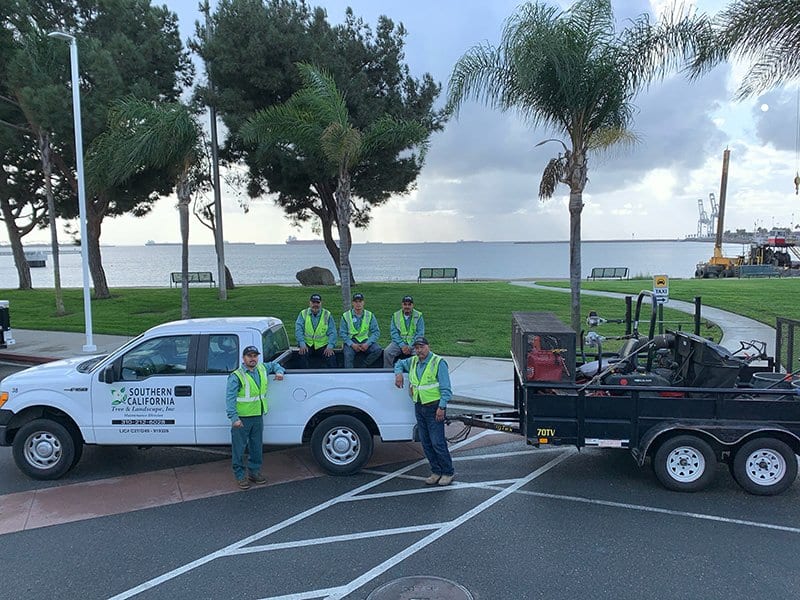 Our Story
Southern California Tree & Landscape has been a South Bay staple since 1991. As a family-owned and operated business, we have always prided ourselves on providing high quality work and dependable service at a fair price. As our company has grown, so has our area of influence and our scope of services. As we near our 30th year in business, we are more excited than ever about providing Southern California with the highest quality landscaping services around.
Our Mission
We strive to provide the highest caliber professional work, with the most experienced crews, at the most competitive price - and we want a chance to count you among our ever-growing list of satisfied customers.
GALLERY
We work with all kinds of properties, from movie studios and business parks to universities and HOAs.
Commercial
specialty
Installation
Residential
Trees
Request a Free Quote
Contact us today to receive a personalized estimate for your property or job.
Our team of experts will reach out to discover your goals and work with you to create a custom solution that's perfect for you.
OUR CREDENTIALS
Southern California Tree & Landscape has been serving Southern California since 1991, and is fully licensed by the California Contractor's State License Board, the California Landscape Contractor's Association, and others. We also have a fully ISA-certified arborist on our full-time staff.